Listen to live fire-
ground operations from the Salem County Emergency
Operations Center
Listen Now
91 First Street
Pennsville, New Jersey 08070
Telephone:
856-678-5981
Latest Photo/Stories
Firefighter 1
Gloucester County Fire Academy
After nearly 4 months of rigorous physical and mental training and testing Thomas Hassler III graduated on December 19th, 2013 from Gloucester County Fire Academy. Not only did he graduate but Firefighter/EMT Hassler took home the Vernon M. Evans Memorial Award. Hassler was awarded this for being the student who best exemplified commitment, compassion, and professionalism that is consistant with the traditions of the brotherhood of firefighting. Congratulations!
LODD coverage
Singerly Fire Department
On Saturday November 16th Pennsville Fire & Rescue provided Engine coverage for Singerly Fire Company in Elkton Maryland. We were honored to protect your citizens while your company had a chance to mourn an unfortunate LODD.
Recent Gallery Entries
Annual Open House
Pennsville Fire & Rescue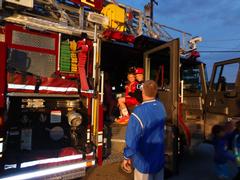 On Wednesday October 9th the members of Pennsville Fire & Rescue held their Annual Open House. Citizens of the local community gathered at Station 5 for all types of fire prevention activities and demonstrations including live vehicle extrication, Mill Creek's Fire Prevention Trailer, fire prevention blow up house, and fire extinguisher demonstrations. A big thank you to everyone that came out to this event and Mill Creek Fire Company as well.
EDITH - Exit Drills in the Home contest
Pennsville Township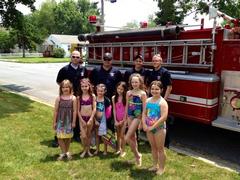 Elementary school students from grades k - 4 participated in a contest through Pennsville Township Schools utilizing essays and posters demonstrating EDITH (Exit Drills in the Home). Pennsville Fire & Rescue and Deepwater Fire Department went house to house to congratulate the finalists as well as see their home escape drill in action .
Recent Alarms
Wednesday April, 23 2014 @ 08:18

Tuesday April, 22 2014 @ 06:42

Monday April, 21 2014 @ 08:00
Make a donation to the Pennsville Fire & Rescue Co. #1 & help us to continue helping our community!
Donate Now